---
Safety first!
Life jacket for dogs
With this life jacket you secure your quadruped for the next sailing trip!
The life jacket is characterized by an extremely comfortable fit. It has adjustable nylon straps on the underside, a D-ring for attaching a line and a handle on the top to hold on to your favourite.
Available in the following sizes:
XS: for approx. 2 - 5 kilos weight = Unfortunately only available in pink dotted!
S: for approx. 5 - 9 kilo weight = Unfortunately sold out!
M: for approx. 9 - 23 kilos weight, suitable for Cocker Spaniel, Beagles, Border Collies, Welsh Corgies* and others
L: for approx. 23 - 40 kilos weight, suitable for Boxers, Bulldogs, Collies, Dalmatians, Sheepdogs, Retrievers* and others. Only available in the colour Neon Yellow!
XL: for over 40 kilos, suitable for Doberman, Great Dane, Wolfhound, Rottweiler, Bernadiner* and others. Only available in the colour neon yellow!
*Non-binding fees for orientation!
---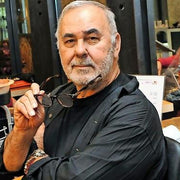 Udo Walz †


Star hairdresser

The materials of the products have convinced my two dogs and me very much.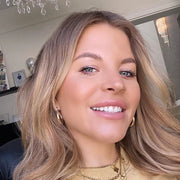 Ina Aogo


Influencer

I love Koko von Knebel's articles and the options for custom-made products.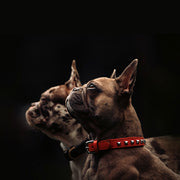 Bruno


Dog

My individual collar fits perfectly and is my new favourite product.