---
Dry and warm through the rainy season!

Raincoat for dogs lined with plush - KvK Edition in various colors.
Functional and stylish, this raincoat protects your four-legged friend on wet walks. The special needs of four-legged friends were of course taken into account in the design. Elastic straps on the hind legs ensure a perfect fit of the light coat, even in strong gusts of wind. The sensitive neck as well as the back and belly of the dog are perfectly protected thanks to the ergonomic fit without restricting freedom of movement. Closed the dog raincoat in the twinkling of an eye and completely individually by means of wide Velcro. This is closed on the back and can be adjusted in no time if it turns out in the course of the damp happy walk that something is too wide or too tight. The plush lining makes the coat comfortable to wear, especially on cold days - no matter if the coat is curly or smooth, short or long. The care of the coat is very simple: With a soft, damp cloth, any dirt can be easily wiped off, if the rain has not already taken over in a natural way. Alternatively, the washing machine at 30 ° C provides valuable services.
Features:
- Lightweight wind- and water-repellent raincoat for dogs
- With neck collar and closed belly
- Individually adjustable belly strap with Velcro
- Leash can be attached to the collar and harness
- Elastic loops for the hind legs
- Attractive, classic design
- Washable at 30 °C
- Upper material: Softshell
- Inner material: soft, single-colored plush fabric (the color will be coordinated with the upper material)
Sizes approx:
Size/back length 25, adjustability neck 18-38 cm, adjustability belly 26-36 cm
Size/back length 30, adjustability neck 20-44 cm, adjustability belly 38-46 cm
Size/back length 35, adjustability neck 26-54 cm, adjustability belly 40-52 cm
Size/back length 40, adjustability neck 28-58 cm, adjustability belly 46-60 cm
size/back length 45, adjustability neck 30-58 cm, adjustability belly 50-62 cm
size/back length 50, adjustability neck 32-60 cm, adjustability belly 52-64 cm
Please do not tumble dry this outfit!

PS: You like the softshell material and the patterns?
We would be happy to make you the matching crossbag or flight bag, send us an email.
You can find more outfits for your four-legged friend in our onlineshop HERE.
---
100% handcrafted
Incomparable craftsmanship in every seam. Every article is truly unique and there is a lot of heart, time and work in each of our products. This is exactly what makes the charm of Koko von Knebel.
---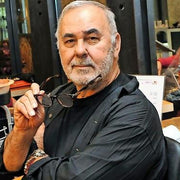 Udo Walz †


Star hairdresser

The materials of the products have convinced my two dogs and me very much.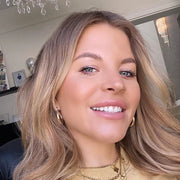 Ina Aogo


Influencer

I love Koko von Knebel's articles and the options for custom-made products.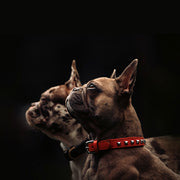 Bruno


Dog

My individual collar fits perfectly and is my new favourite product.