Planet Dog Toys - Frisbee
---
Zoom Flyer Frisbee!
This awesome frisbee features dual-density technology that allows for incredible distance with each throw, and a soft exterior that's gentle on your dog's teeth. The weighted core provides the density needed for a satisfying throw. This interactive frisbee is the ultimate outdoor toy! This Frisbee disc is built to last and is designed to be thrown, not chewed.
Size Orange/Blue:
about 16 cm

Size Glow/Blue:
approx. 24.5 cm

Please note that this toy is not indestructible. For safety reasons, dogs should be supervised when playing with toys.
More toys for your four-legged friend in our Koko von Knebel online store you will find HERE.
---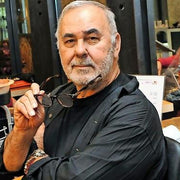 Udo Walz †


Star hairdresser

The materials of the products have convinced my two dogs and me very much.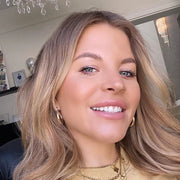 Ina Aogo


Influencer

I love Koko von Knebel's articles and the options for custom-made products.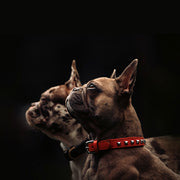 Bruno


Dog

My individual collar fits perfectly and is my new favourite product.