Pet Buggy City - Doggy Buggy
---
All aboard, please!
Pet Buggy City - dog buggy

The ideal means of transport for your four-legged friend on sooo many occasions! Whether in crowded pedestrian zones, in public means of transport, at events or fairs, the buggy protects your darling optimally. Without stress and painful kicks you can transport him with it perfectly.
The following features await you...
- Takes up little storage space, by 3-fold folding function
- Dead weight of the dog buggy: approx. 5.5kg
- Inside dimensions: 30cm x 64cm
- Carriage folded with wheels completely: LxWxH 47.5cm x 32cm x 28cm
- Tire diameter in front: 13cm
- Tire diameter in the back: 14cm
- Height of the push bar: approx. 99cm
- 3 step folding system
- solid workmanship
- two safety lines inside
- small folding size
- rear parking brake
- quick release fasteners on the wheels
- front wheels can be fixed
- double 360° swivelling front wheels
- can be folded with one hand
- inner pad (washable)
- robust ventilation grids for plenty of air circulation
- can be opened with zipper
- storage basket for utensils
Please also note the following points:
1. Never drive the dog buggy against a kerb or thick stones! This can cause damage to the suspension and is not covered by the warranty!
2. The metal rims are not stainless steel material!
Please always dry them after contact with moisture.
3. If the wheels squeak, they can be greased.
Please do not use silicone. Silicone dries out the plastic
4. Never leave the cars in high temperatures for a long time.
Plastic or rubber will warp!
5. Please never leave the car with the dog alone and move away.
Always keep one hand around buggy.
6. when travelling with a trailer, adjust your speed to the
ground and weather conditions!
7. When folding the buggy, the zipper of the cover
must be open and unhooked. Please avoid placing the seams under
permanent tension.

This is how you extend the durability of your trolley.
---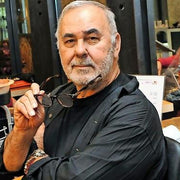 Udo Walz †


Star hairdresser

The materials of the products have convinced my two dogs and me very much.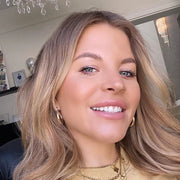 Ina Aogo


Influencer

I love Koko von Knebel's articles and the options for custom-made products.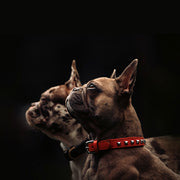 Bruno


Dog

My individual collar fits perfectly and is my new favourite product.