Olivi Sticks - 100% Natural & Handmade
---
Extra long & natural chewing fun

Olive wood is one of the few types of wood that contains oils. This gives the wood a delicious smell. Due to the naturally contained lignins and tannins, it also has an antibacterial effect. Natural antioxidants and omega fatty acids can have a positive effect on the dog's health.
This chew toy is particularly suitable for dogs who like to chew, it is always accepted by the dog and can therefore be used for a longer period of time.
- Olive wood from sustainable cultivation
- 100% natural
- particularly hard wood - harder than oak
- hard & without tendency to splinter
- supports the natural need to chew
- promotes the jaw muscles
- dissolves dental plaque and reduces unpleasant mouth odors
- for healthy teeth and fresh breath
- free of chemical additives
- refined with the best olive oil
- handmade
- vegan natural toys, no use of animal materials
Sizes:
S = approx. 12 - 15 cm
M= approx. 15 - 18 cm
The toy should be removed before its size is so small that your dog could manage to swallow it.
Chew toys may not be suitable for dogs with problematic teeth, such as loose or sensitive teeth. Please always supervise your dog when it is handling a chew.
For the sake of the environment, we do not use outer packaging for this article.
Please note: For hygienic and health reasons, it is not possible to return food! Shelf life information is on the product label. MHD = batch number.
---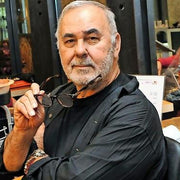 Udo Walz †


Star hairdresser

The materials of the products have convinced my two dogs and me very much.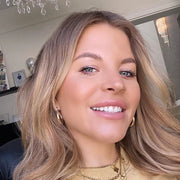 Ina Aogo


Influencer

I love Koko von Knebel's articles and the options for custom-made products.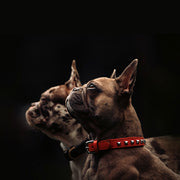 Bruno


Dog

My individual collar fits perfectly and is my new favourite product.