---
Sporty, light & comfortable!
KvK Nabucco Dog Bag - Flight Bag
This very chic dog bag from KvK Atelier is also a stylish flight bag for your four-legged friend to carry as hand luggage on air travel.
Dog bags, just like handbags, are an indispensable and useful accessory if you have a smaller four-legged friend. Especially if you travel a lot and you want to offer your dog a safe place.
The KvK Nabucco has the following features:
- modern design & material;
- a very light own weight (this model is extra lightweight);
- several outside pockets for personal items or treats etc.;
- removable shoulder pad for the handles;
- reinforced bottom of the bag;
- a safety leash;
- the carefully incorporated ventilation grids provide sufficient fresh air supply.
Sizes ca.
M: length 48 cm, width 21 cm, height 28 cm - for dogs up to 5-6 kilos
L: length 52 cm, width 23 cm, height 36 cm - for dogs up to 7-8 kilos
XL (special size): length 55 cm, width 23 cm, height 40 cm - for dogs up to 7-8 kg

Weight approx.
M: about 1100g
L: about 1300g
XL: about 1500g

The length of the handle is about 32 cm, so the bag can be carried comfortably over the shoulder.
This flight bag meets the size requirements for hand luggage of many well-known airlines. For more information, please contact the airline before departure!
The outer and inner fabric used is a selected and durable polyester woven fabric. This is even lighter than the other Nabucco models. The mesh fabric is made of polyester. In between, you can briefly wipe the Nabucco with a damp cloth. If a wash is necessary, then please wash only by hand and do not add fabric softener. When damp, shape it and it is best to hang it on the handles to dry.
The pictured Nabucco is size L.
If you are looking for another bag, we recommend the AIDA or the Crossbag, you can find these HERE.
Each KvK Nabucco is 100% handmade in our studio in Kiel, Germany after receipt of your order.
Ready for shipment within Germany in approx. 3-5 working days. Deliveries to foreign countries may vary.
100% Handmade - 100% Exclusive = 100% Koko by Knebel
---
100% handcrafted
Incomparable craftsmanship in every seam. Every article is truly unique and there is a lot of heart, time and work in each of our products. This is exactly what makes the charm of Koko von Knebel.
---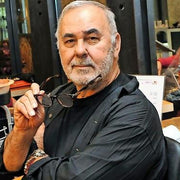 Udo Walz †


Star hairdresser

The materials of the products have convinced my two dogs and me very much.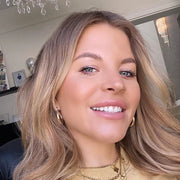 Ina Aogo


Influencer

I love Koko von Knebel's articles and the options for custom-made products.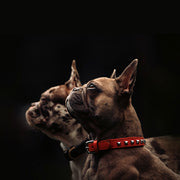 Bruno


Dog

My individual collar fits perfectly and is my new favourite product.