Trendy Yacht Sets - Orange & Blue
---
Cult & Sporty
KvK - Trendy Yacht Sets - Orange & Blue
This casual yacht set made of rope creates a great holiday mood. Take your beloved four-legged friend for a walk on the beach, let your soul dangle and breathe deeply.
The ropes processed by us meet the highest demands, they have a soft surface with a good grip and are at the same time very robust in daily use.
Special features of our rope material are:
- light weight;
- low water absorption;
- weatherproof and resistant to mildew and rot;
- dimensionally stable, they do not swell or shrink;
- easy to knot or wind up.
For the metal parts you have the choice between silver-coloured and brass. The type and size of the carabiners can vary (see photo) and will be adjusted by us to the collar size selected by you.
You can choose between 5 mm and 8 mm diameter of the rope. For aesthetic reasons we recommend 5 mm only for the smaller collars. The rope thickness 8 mm looks very attractive in all sizes.
As an extra we offer a practical shackle, with this you can extend the collar by approx. 2 cm, should your quadruped e.g. still be in growth.
Please note when choosing sizes that the sizes of the dewbands are not the same as the sizes of leather collars.
Since each collar is made by hand after receipt of the order, we ask you to give us the neck circumference of the four-legged friend in the text field above, measured without air or allowance!
We manufacture the 3-way adjustable leash belonging to the set in a length of approx. 200 cm.
These collars and leads are completely handmade in our studio in Kiel.
Ready for dispatch within Germany in approx. 3-5 working days
Deliveries abroad may vary.
You can find more yacht sets in our online shop HERE.
100% handmade - 100% exclusive - 100% Koko von Knebel
---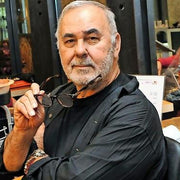 Udo Walz †


Star hairdresser

The materials of the products have convinced my two dogs and me very much.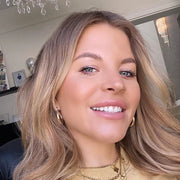 Ina Aogo


Influencer

I love Koko von Knebel's articles and the options for custom-made products.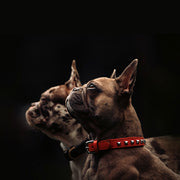 Bruno


Dog

My individual collar fits perfectly and is my new favourite product.