Cult Braided Sylt Sets - Midi & Maxi
---
Cult & elegant!
KvK Handcrafted - Braided Sylt Set - Midi & Maxi
This casual set creates a holiday mood. Take a walk on the beach with your beloved four-legged friend, let your soul dangle and breathe deeply.
The ropes processed by us meet the highest demands, they have a velvety soft surface and are very robust at the same time.
Unlike ropes and cables used in yachting, our ropes are OEKO-TEX®.
The ropes are non-toxic for humans and animals. You can use them very well on the beach, neither the rope nor the brass is affected by the salt water. Other special features of our rope material are further:
- light weight;
- 0% water absorption;
- weatherproof and resistant to mildew and rot;
- dimensionally stable; they do not swell or shrink;
- easy to knot or wind up;
- the diameter of the rope is approximately 16 mm.
There are the special fasteners made of solid brass in 2 sizes, in a length of approx. 5.6 cm long and approx. 8.8 cm. For collars up to size 40 we use the 5.6 cm closure, from size 45 on the 8.8 cm closure. The type of closure can vary.
Since each set is made by hand after receipt of the order, we ask you in any case to indicate the neck circumference of the four-legged friend in the text field above, measured in centimeters without air or allowance!
We manufacture the rope belonging to the set in 2 lengths without extra charge. There is a short city line with approx. 150 cm and a long version in 250 cm.
The size of the carabiner is adjusted by us to the selected collar size.
These collars and leads are completely handmade in our studio in Kiel. The production of the Flecht Sylt Sets is finished in about 3-5 days.
You can find more articles made of braided material HERE.
100% Handmade - 100% Exclusive - 100% Koko von Knebel
---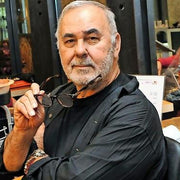 Udo Walz †


Star hairdresser

The materials of the products have convinced my two dogs and me very much.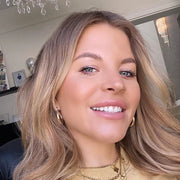 Ina Aogo


Influencer

I love Koko von Knebel's articles and the options for custom-made products.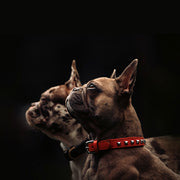 Bruno


Dog

My individual collar fits perfectly and is my new favourite product.