---
Hide-and-seek...
KvK Cuddle Pocket
Cuddling is always good, no matter what season... and our cuddle bag is perfect for the four-legged friends who like to hide and cuddle up.
The KvK Cuddle Pocket is easily reversible and offers a warming fur side for the cold days and a softshell side for the rest of the year.
Put it in your own handbag and you can turn it into a great cuddly toy on the way.
There are 3 sizes (width x height):
S approx. 50 x 35 cm - for small quadrupeds, fits e.g. in the Verdi in size M or other dog bags.
M approx. 55 x 40 cm - for medium sized quadrupeds, fits e.g. in our Koko Two-In- One Hand & Dog Bag.
L approx. 75 x 60 cm - for larger quadrupeds, fits e.g. in the car or in the basket.
At the moment we can only offer you the cuddly bag in white!
If a larger lying surface is required, the cuddle bag can be spread out as shown in the 6th picture. The surface is then twice as large.
The fabric used is, on the one hand, an easy-care, super-soft fake fur and, on the other hand, a hard-wearing softshell material.
Of course the cuddly bag is completely machine-washable in the gentle wash cycle. Please do not add fabric softener and do not spin-dry. When damp, simply brush the coat side briefly so that the fibres straighten up.
Every KvK article is 100% handmade in our studio in Kiel.
Ready for dispatch within Germany in about 3-5 working days. Deliveries to foreign countries may vary.
Matching KvK lounges in different materials and sizes can be found HERE.
100% Handmade - 100% Exclusive - 100% Koko von Knebel
---
100% handcrafted
Incomparable craftsmanship in every seam. Every article is truly unique and there is a lot of heart, time and work in each of our products. This is exactly what makes the charm of Koko von Knebel.
---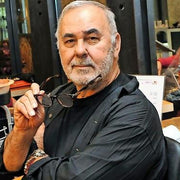 Udo Walz †


Star hairdresser

The materials of the products have convinced my two dogs and me very much.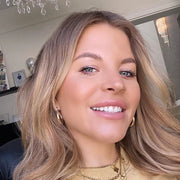 Ina Aogo


Influencer

I love Koko von Knebel's articles and the options for custom-made products.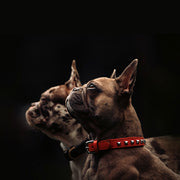 Bruno


Dog

My individual collar fits perfectly and is my new favourite product.