Apple Leather Design Harness
---
Function & Design!
Vegan tableware made of apple peel leather.

Features:
- Highly-innovative, vegetable hybrid leather obtained from by-products of apple juice production
- Super-soft (softer than conventional animal leather) and extra-light for maximum comfort and optimal freedom of movement
- Washable with high abrasion resistance and durability
- Environmentally friendly, thanks to state-of-the-art 2nd level upcycling and the greatest possible avoidance of non-renewable raw materials
- Comfortable, stress-free leashing according to the CLICK.SNAP.GO principle
- High-strength, ultra-lightweight aluminum version of the curli Clasp
- Significantly improved ergonomics and optimized fit thanks to new 3-D Comfort Fit pattern and new size scale
- Perfect tension distribution thanks to tapes incorporated in the seams of the harness and higher tension absorption
- Zig-zag seams for flexible tension distribution
- Size-adjustable with Velcro to fit the body shape, lined buckle and therefore no pressure points
- DogFinder ID to help you find your dog again if he should get lost

Care instructions
Use a cloth dampened with water and wrung out well and wipe gently to clean the product surface. Can be cleaned with water and mild soap only, but never with bleach or alcohol.
Sizes:
XXXS, XXS, XS, S, M, L
Size chart as picture, please see above.

You can find more harnesses and collars in our online shop HERE.

---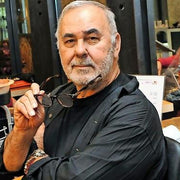 Udo Walz †


Star hairdresser

The materials of the products have convinced my two dogs and me very much.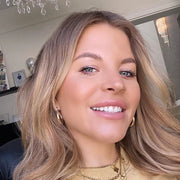 Ina Aogo


Influencer

I love Koko von Knebel's articles and the options for custom-made products.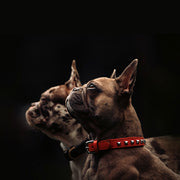 Bruno


Dog

My individual collar fits perfectly and is my new favourite product.