---
Heavenly dreams!
KvK Donut Cushion Skull - Mini & Mid Size
The donut is made for small and medium sized quadrupeds. It is perfect for quadrupeds who want a comfortable cuddly pillow with a rim on which you can rest your head.
It is also interesting that the donut can be used from both sides, as there is no bottom side, both sides are made of the same material.
We make this donut in 2 sizes:
XS: Diameter approx. 55 cm, the average height is approx. 13 cm, for small quadrupeds up to 4-5 kilos;
S: Diameter approx. 65 cm, the average height is approx. 15 cm, for medium sized quadrupeds up to 6-7 kilos or 2 minis .
As an eye-catcher, a removable bow is attached to the bed, which can be used as a small cuddly cushion or toy.
The outer fabric used is a super soft fleece. The filling is allergy neutral and complies with OEKO-TEX Standard 100 (label number Z0.0.5635).
Article is completely machine-washable in the gentle wash cycle. Please do not add fabric softener when washing and do not spin-dry.
Each donut is 100% handmade in our studio in Kiel, the average delivery time is 3-5 days.
A matching 2-ply dog blanket in the size of approx. 50 x 70 cm, where both sides are made of the same plush material, is available separately.
More Skull articles are available HERE, and more doughnuts HERE.
100% Handmade - 100% Exclusive - 100% Koko von Knebel
---
100% handcrafted
Incomparable craftsmanship in every seam. Every article is truly unique and there is a lot of heart, time and work in each of our products. This is exactly what makes the charm of Koko von Knebel.
---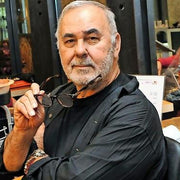 Udo Walz †


Star hairdresser

The materials of the products have convinced my two dogs and me very much.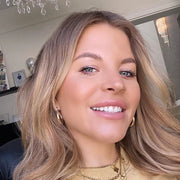 Ina Aogo


Influencer

I love Koko von Knebel's articles and the options for custom-made products.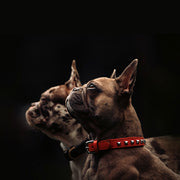 Bruno


Dog

My individual collar fits perfectly and is my new favourite product.