Jewelry foam - cleaner for jewelry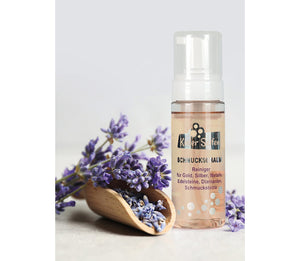 ---
Shiny cleaning!
With this jewelry cleaner, jewelry made of gold, silver and other precious metals become beautiful again; precious stones, diamonds and gemstones shine in new splendor.
Features:
Removes everyday dirt, residues of cream and soaps and other dirt.
Filling quantity: 165 ml

Application:
Put the jewelry to be cleaned into the lid and lather with 2-3 strokes. after the foam has dissolved, rinse the jewelry with plenty of water and dry with a soft cloth. If necessary, remove the dissolved dirt with a small brush or soft cloth. Do not allow to soak for more than 3 minutes.
Will not remove existing material damage such as tarnished areas. The process can be repeated for stubborn dirt.
Ingredients: 5% non-ionic surfactants 5% phosphates, fragrancesContains

Contains limonene and linalool. Can cause allergic reactions.

---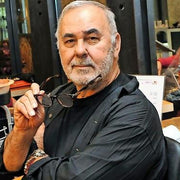 Udo Walz †


Star hairdresser

The materials of the products have convinced my two dogs and me very much.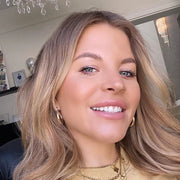 Ina Aogo


Influencer

I love Koko von Knebel's articles and the options for custom-made products.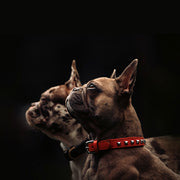 Bruno


Dog

My individual collar fits perfectly and is my new favourite product.