Organic Dog Dinner - Max Favorite Dish 400g
---
Delicious menu with beef, rice and carrots!
Organic Dog Dinner - Max Favorite Dish 400g
Love goes through the stomach!
Max Favorite Dish is a menu with beef, rice and carrots.
There is currently a wide variety of feedstuffs and the choice of dog food is large. Unfortunately, there are very few genuine organic products for four-legged friends where you can understand "what exactly is in it and where exactly it comes from".
Therefore, we have included a product in our range that meets our high quality requirements and is 100% in line with our philosophy. The result is Organic Dog Dinner!
Our Organic Dog Dinner Menus are complete feeds, for the production of which only organic food is used. So you could confidently treat yourself to a spoonful of Organic Dog Dinner, because the ingredients used are also suitable for human consumption!
The high-quality raw materials and ingredients come from selected German farms. And the product itself is also "Handmade in Germany". All products are controlled and certified by an officially recognized ÖKO control authority. Organic goods: DE-ÖKO-039
In addition, all products are prepared without chemical additives and are gentle on nutrients and ingredients. Each product is produced according to a balanced recipe based on the latest scientific findings and nutritional guidelines. Organic Dog Dinner thus contains all the essential nutrients that a four-legged friend needs every day.
Depending on age and activity, quadrupeds have very different nutritional and vital substance requirements. Therefore we offer wet food for young, for adult dogs as well as for older or less active dogs in different flavours. In addition, there are specially tailored products for food-sensitive four-legged friends and dogs with allergies. For example, you will find a vegetarian variant in the range, which is suitable for quadrupeds with meat allergies and contains soya instead of meat. It should also be emphasised that all products in the rice variant are gluten-free. It goes without saying that all products are free of genetically manipulated ingredients, hormones, insecticides and pesticides!
Organic Dog Dinner offers a practical and healthy way to feed your beloved quadruped. Finally you know what ingredients the food contains and you can feed without having a bad conscience.
It is important for us to emphasize which components do not get into our Dog Dinner: Artificial antioxidants, nitrite curing salt, colour, odour and flavour additives, by-products, preservatives, flavourings, genetic engineering and fillers.
Please note, due to the high energy density of the product, the amount of feed is usually reduced.
A 12 kilo quadruped with normal activity needs on average a 400g can per day.
The menu contains the following ingredients: organic rice (36%), organic beef muscle meat (30%), organic carrots (21%), organic beef liver, minerals, sunflower oil 1st pressing
Ingredients: raw protein 8%, raw fat 5%, raw fibre 2%, raw ash 3%, moisture 71%.
Tin with 400g content.
MHD = Batch No.
The bowl in the photo is not included. You will find it HERE.
---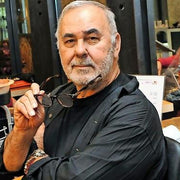 Udo Walz †


Star hairdresser

The materials of the products have convinced my two dogs and me very much.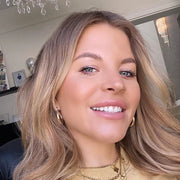 Ina Aogo


Influencer

I love Koko von Knebel's articles and the options for custom-made products.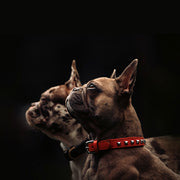 Bruno


Dog

My individual collar fits perfectly and is my new favourite product.