Dogs advent calendar 2022
---
Snacks for in between until 24 December!
Only as long as stocks last!
Dogs advent calendar 2022
Wait together with your four-legged friend for Christmas Eve with this beautiful and deliciously filled Advent calendar!
This year the cover was designed by the graphic designer Nelly Castro.
Finest delicacies according to original recipes and with natural ingredients without sugar, salt, artificial flavours and preservatives. Every day a surprise and on 24 December three cookies.
BANANAS
With bananas and hazelnuts.
Ingredients: wheat flour, rye flour, banana, hazelnuts, rape oil, rosemary
HEART BREAKER
Refined with turkey liver.
Ingredients: Wheat flour, oat flour, oat flakes, turkey liver, rapeseed oil & rosemary
HAPPY
With ham and beetroot.
Ingredients: wholemeal wheat flour, wheat flour, corn, oat flakes, fresh yoghurt, fine ham, beetroot, rapeseed oil, garlic, juniper, rosemary
LEAVE ANTJE
With gouda.
Ingredients: Wheat flour, oat flour, oat flakes, polenta, Gouda, egg, rapeseed oil & rosemary
CHRISTMAS COOKIES
With spelt, lamb and spinach
Ingredients: wholemeal spelt flour, spelt flour, maize, lamb, fresh yoghurt, spinach, rape seed oil, rosemary
Merry Christmas!
You can find more treats for your four-legged friend in our online shop HERE.
---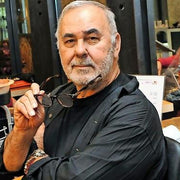 Udo Walz †


Star hairdresser

The materials of the products have convinced my two dogs and me very much.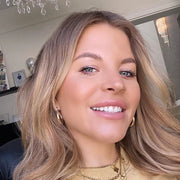 Ina Aogo


Influencer

I love Koko von Knebel's articles and the options for custom-made products.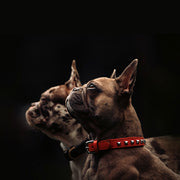 Bruno


Dog

My individual collar fits perfectly and is my new favourite product.