Christmas Candy - Dog Treats
---
Christmas is just around the corner for our beloved furry friends too!
With the lovingly prepared Cheesie Cupcakes and the delicious Doggifee you can also make your four-legged friend very happy this Christmas.

Cheesie Cupcakes 50g

An absolute highlight! Cupcakes for our beloved dog snouts! This means you can pamper your four-legged friend without feeling guilty! The Blue Tree Cheesie Cupcakes are made from valuable, lactose-free milk and high-quality gelatin. All colors and decorations are 100% natural! Paw on it. Made in Bavaria.

When you see the Blue Tree Cheesie Cupcakes, happy dog eyes will shine. These special dog cakes with a heavenly colorful glaze made of pure natural colors - in light, dark or delicate rose - are guaranteed to make every furry friend's mouth water. Your dog will definitely perform very special tricks in order to enjoy this treat as quickly as possible.

No matter which variant... the cupcakes are made without sugar, chocolate or synthetic additives. Their consistency, healthy calcium and gelatine simultaneously support your pet's musculoskeletal system and dental care.

Doggifee 110g

The perfect snack to indulge in between meals or for watching TV together on the couch. Made from valuable, lactose-free milk and high-quality gelatine, for healthy bones and joints. All colors are 100% natural! Paw on it. Made in Bavaria.

No dog can resist these small, tempting dog chocolates! Filled by hand with a small piece of ripe, peeled walnut and originally decorated with the typical blob, the BLUE TREE Doggifee are a wonderful treat for all dog gourmets.

But this treat not only looks great, it also supports your dog's dental care and musculoskeletal system thanks to calcium and gelatin, as well as its consistency when chewed. Of course, the BLUE TREE Doggifee are also without sugar, chocolate or synthetic additives.

Supplementary food for dogs

Cheesy cupcakes:
Lactose-free milk powder 53.5%, beef gelatin 30.7%, vegetable glycerin, turmeric, beetroot, paprika, vegetable charcoal

Doggifee:
Lactose-free milk powder 41.3%, beef gelatin 24.3%, turmeric, vegetable glycerin, walnut kernels, beetroot, vegetable charcoal

Cheesy cupcakes:
Protein 50.5%, fat content 2.0%, crude fiber 1.2%, crude ash 4.9%, calcium 7144 mg/kg, phosphorus 5374 mg/kg

Doggifee:
Protein 42.1%, fat content 3.8%, crude fiber 2.2%, crude ash 5.5%, calcium 5570 mg/kg, phosphorus 4385 mg/kg

To be fed as a snack. Only give under supervision and remove small remaining pieces.

Merry Christmas!

You can find more treats for your four-legged friend in our online shop HERE.
---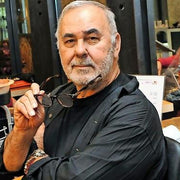 Udo Walz †


Star hairdresser

The materials of the products have convinced my two dogs and me very much.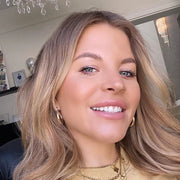 Ina Aogo


Influencer

I love Koko von Knebel's articles and the options for custom-made products.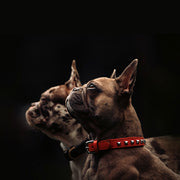 Bruno


Dog

My individual collar fits perfectly and is my new favourite product.