---
Exclusive Clutch & Blanket!
KvK Clutch Blanket - Maron
Finally, a high-quality blanket that you don't have to hide...
Quite the contrary, the KvK Clutch is a chic designer piece that you like to put under your arm to go out to dinner or travel with your four-legged friend.
The folded KvK Clutch has the following approximate dimensions in cm (length x height):
Mini 35 x 24 - Midi 28 x 22 - Maxi 34 x 27
The Mini is folded 2 x and is flatter & longer than the Midi and Maxi, which are each folded 3 x.
The spread KvK Clutch, used as a plaid, has the following approximate dimensions in cm:
Mini 50 x 35 (straight cut)
Midi 65 x 55 (with rounded corners)
Maxi 80 x 70 (with rounded corners)
On the outside we use a soft imitation leather in vintage look, on the inside a cuddly artificial/plush fur or plush. It is the same high quality material that is used for our Aida "IT Bag", so that both articles fit together perfectly.
Of course the blanket is hand washable with mild detergent or machine washable in the gentle cycle without fabric softener. After washing, please brush the fur!
Every KvK Clutch is handmade in our studio in Kiel.
Curious for more clutches? Simply here CLICK.
100% Unique + 100% Exclusive = 100% Koko von Knebel
---
100% handcrafted
Incomparable craftsmanship in every seam. Every article is truly unique and there is a lot of heart, time and work in each of our products. This is exactly what makes the charm of Koko von Knebel.
---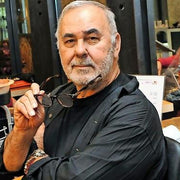 Udo Walz †


Star hairdresser

The materials of the products have convinced my two dogs and me very much.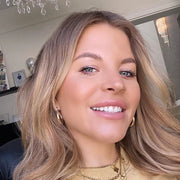 Ina Aogo


Influencer

I love Koko von Knebel's articles and the options for custom-made products.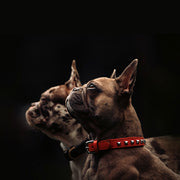 Bruno


Dog

My individual collar fits perfectly and is my new favourite product.